BELLY MAGAZINE issue 12
Bali, Indonesia
Magazine
June, 2018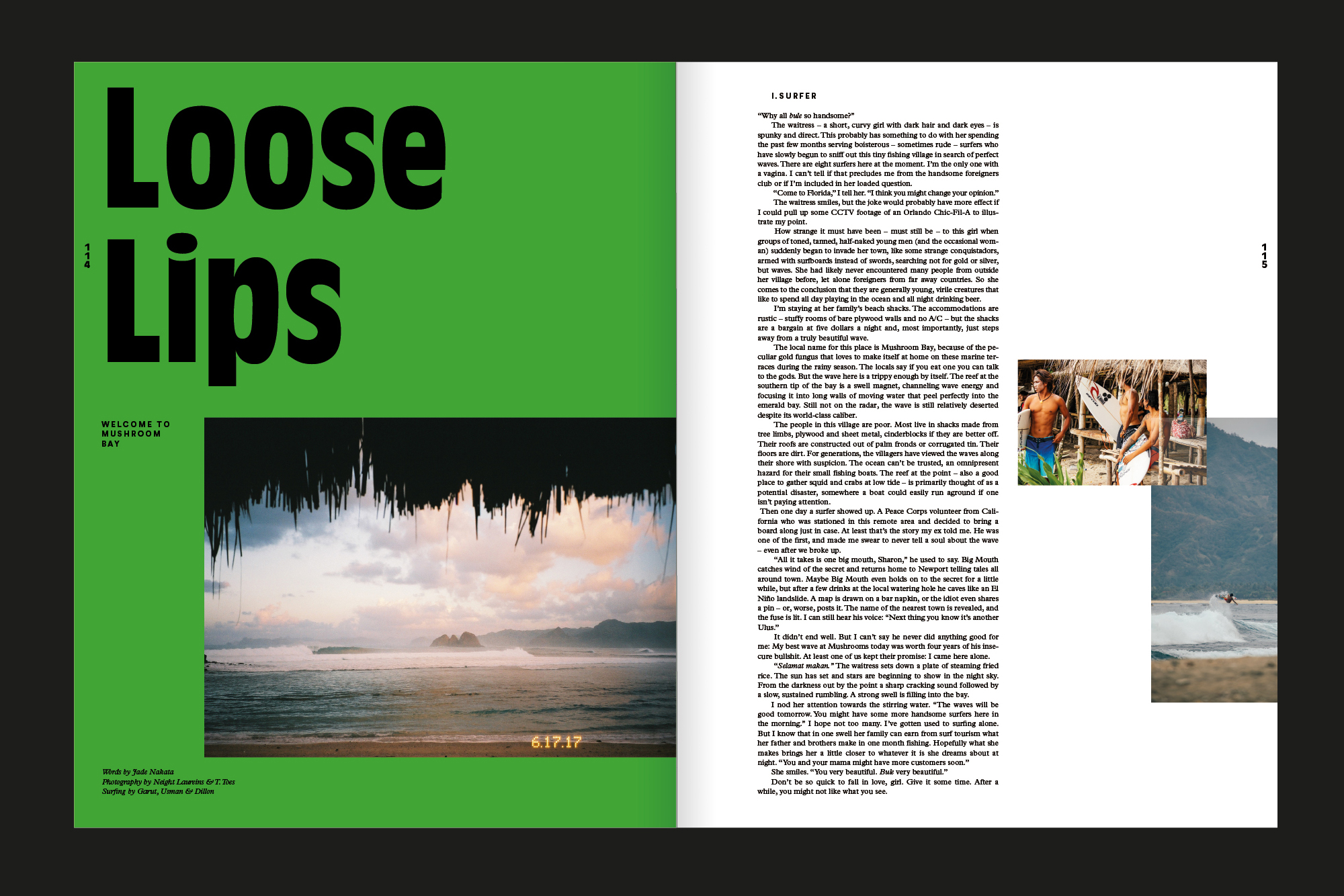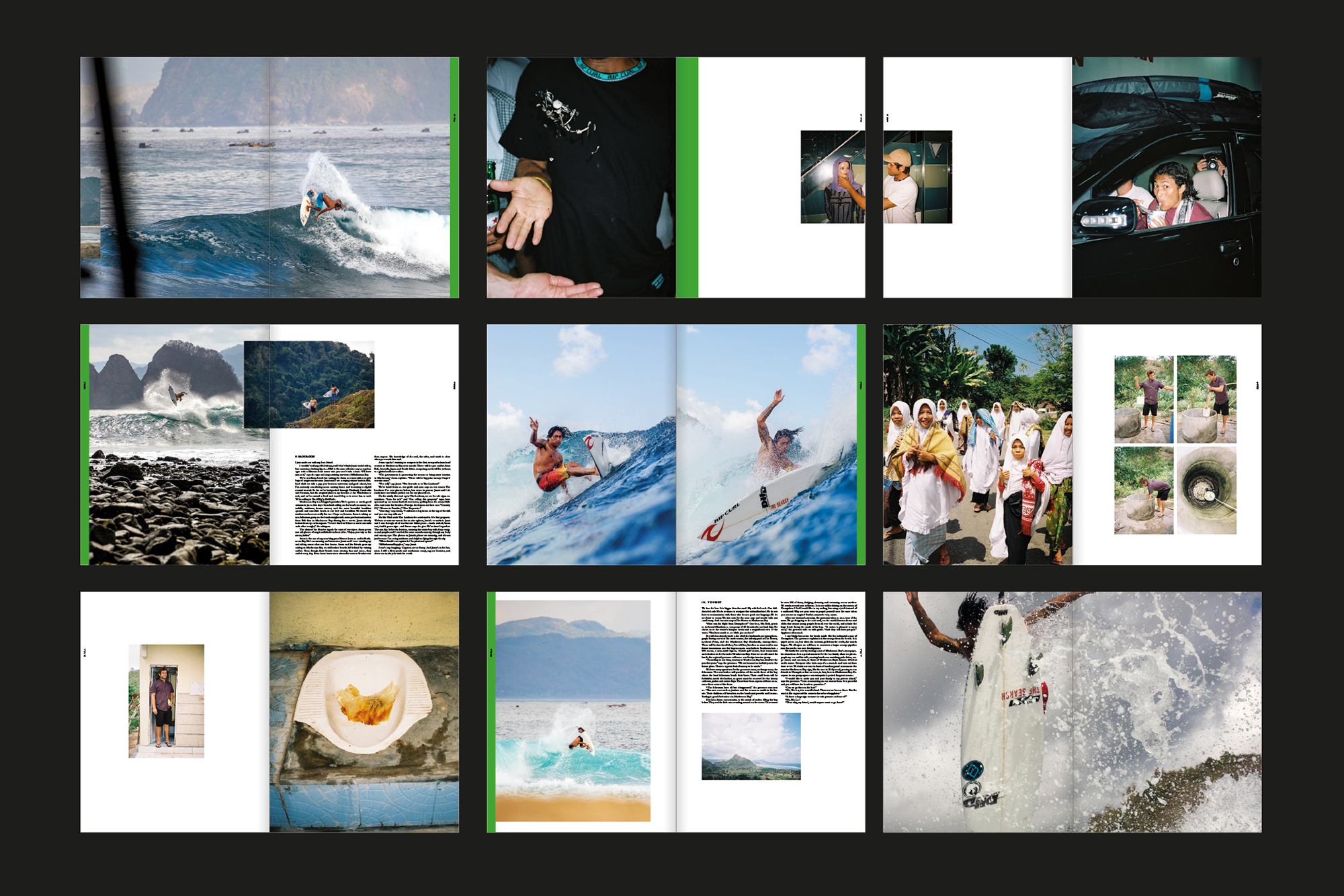 EN.
22 cm × 28 cm, 256 pages
Cover and various spreads designed for
BELLY
magazine issue 12
Belly
magazine is an independent publication entrenched in Southeast Asian action sports, creative pursuits, and adventure travel. It's a collaboration between surfers, skateboarders, photographers, filmmakers, writers, and artists. The team of
Belly
magazine has given me the opportunity to steer the art direction of two issues. Here is issue 12.
︎
editorial team:
Nathan Lawrence(photographer); Leo Maxam(editor); Thai Little(creative director)
︎
contributors:
Timmy Toes; Matt Draper; Cole Barash, Burger Records; Tetsunori Tawaraya; John Respondek; Nathan Myers
︎ Surfers and skaters:
Ryan Burch; Taj Burrow; Craig Anderson; Garut Widiarta; Usman Trioko; Greyson Fletcher; Davis Torgerson; Jack Robinson; Rizal Tandjung; Bryce Young etc.
︎ @balibelly
︎
@bellymag
︎
balibelly.com
FR. Couverture et diverses pages conçues pour le numéro 12 du magazine BELLY

Belly magazine est une publication indépendante ancrée dans l'univers de la contre-culture à majorité indonésienne. C'est une collaboration entre surfeurs, skateurs, photographes, cinéastes, écrivains et artistes.

Pendant six mois, l'équipe du magazine Belly m'a confiée la direction artistique de deux numéros. Voici le numéro 12.