CHRONIQUES
Paris, France
Magazine
May, 2016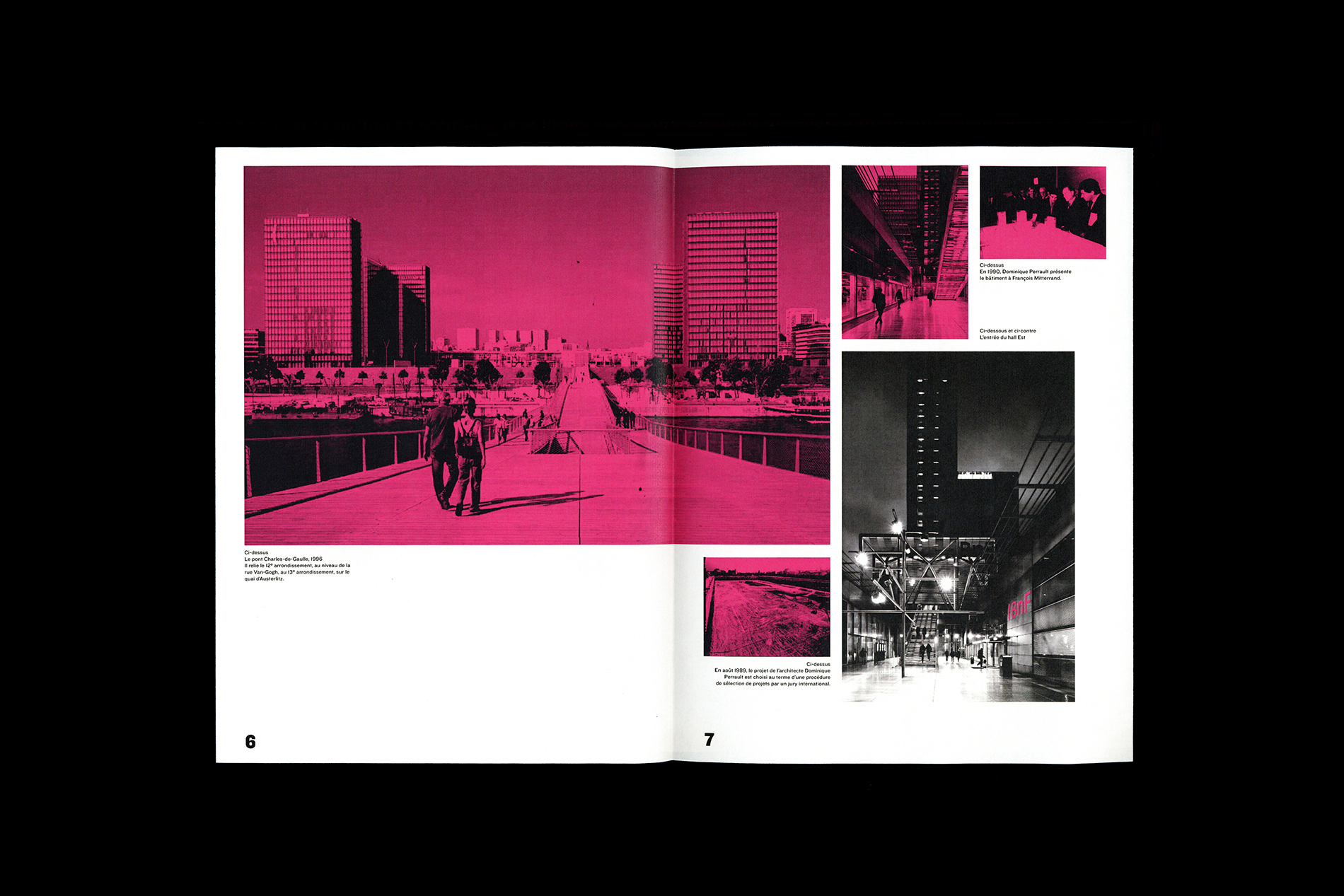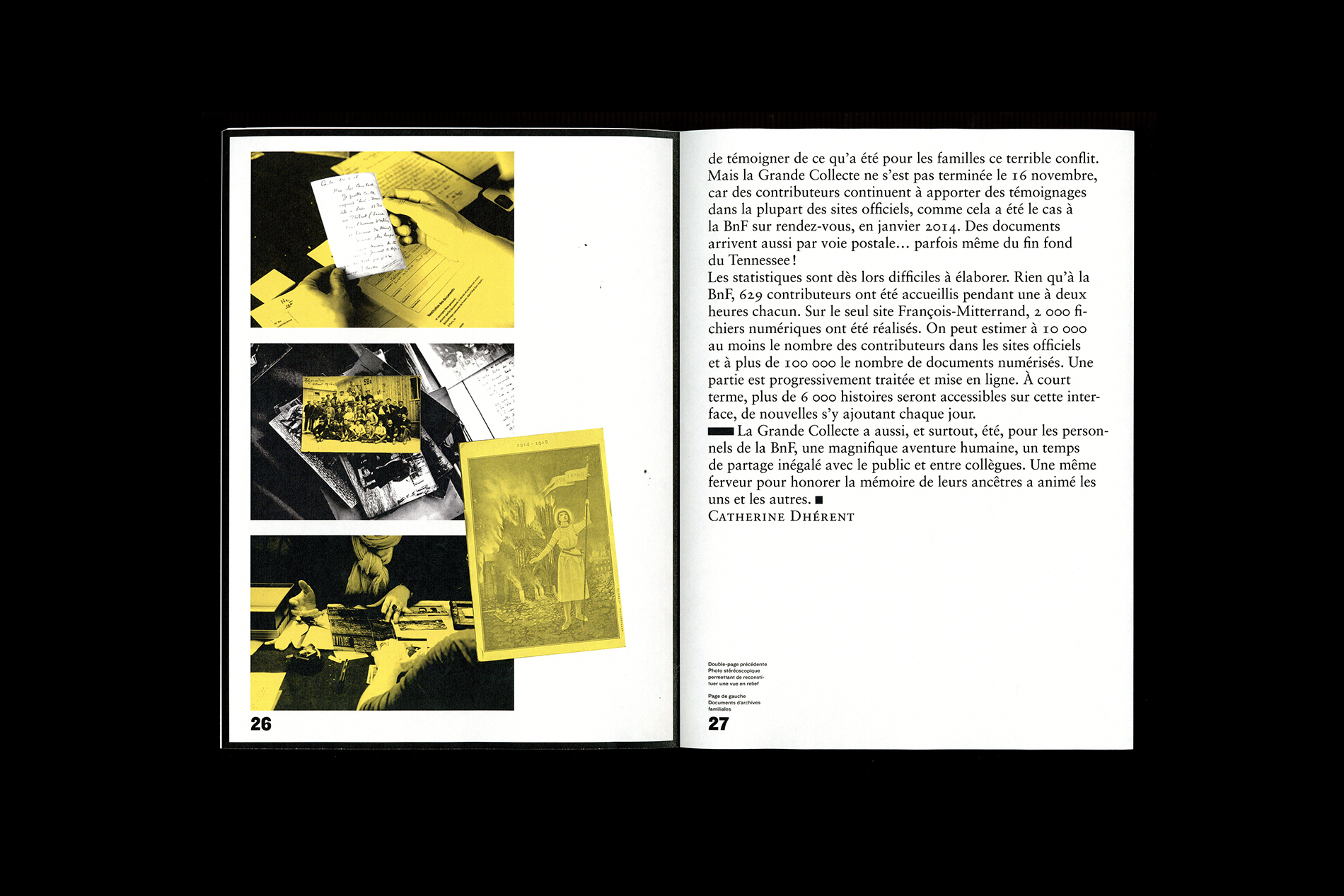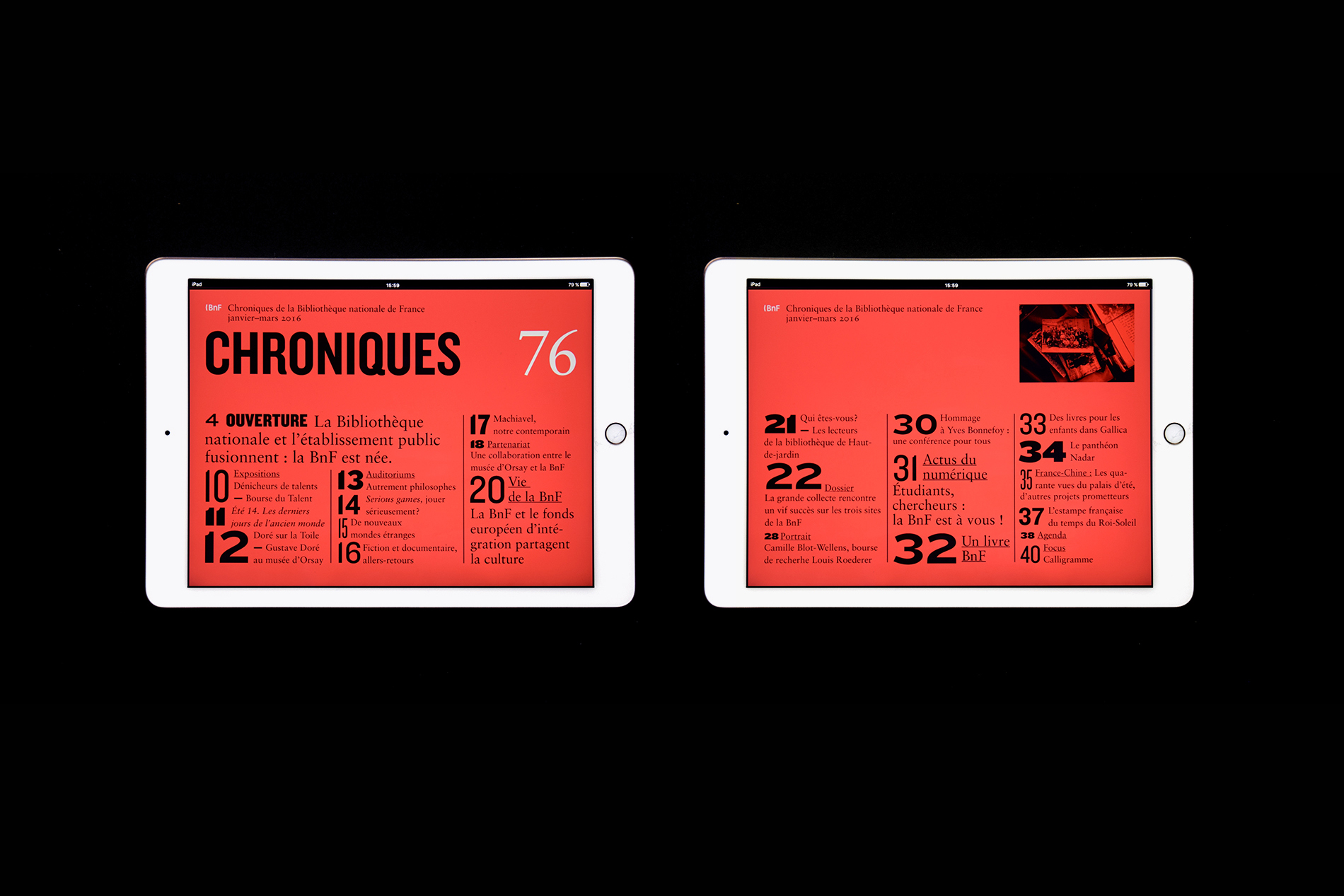 EN. 20 cm × 27 cm
Redesign of the monthly Chroniques, published by the French National Library in Paris

The institutional quality of the magazine is emphasized by the generous display of numbers and figures reflecting the library's numerous activities.
FR. Nouveau design du mensuel Chroniques, publié par la Bibliothèque Nationale de France, à Paris

La qualité institutionnelle du magazine est soulignée par le traitement généreux de chiffres, de pourcentages reflétant ainsi les nombreuses activités de la bibliothèque.